Innovation for Today's Water Challenges
The Canadian Trade Commissioner Service (TCS), in collaboration with Ontario's Ministry of Economic Development, Job Creation and Trade, and Water Canada, will host an incoming delegation of water and waste-water buyers seeking cleantech water and waste-water treatment solutions.
Location: Ontario Investment and Trade Centre
Address: 35th Floor, 250 Yonge St
Toronto Ontario.

Description

Advancements in clean technology in the water sector couldn't come at a better time. Environmental challenges are adding strain to our water systems, creating new challenges and threats never seen before in nations around the world.
Canadian companies have developed innovative technologies to address water challenges, and these solutions create an opportunity to affect international markets facing the same issues, such as new chemical contaminants water shortages and stronger management of current assets.
Please join the TCS and its co-hosts on October 22 for a workshop to learn how your organization can capitalize on the growing opportunities for the global water cleantech market.
By attending the workshop your firm will:
learn about the global cleantech sector and the role that Canadian companies can play in providing technology to those markets;
hear from international buyers about the challenges they face in combatting modern contamination, conservation through reuse, smart water management and other key water areas;
listen to successful Canadian cleantech entrepreneurs already exporting to and doing business in markets of interest;
meet with key contacts from Export Development Canada; the National Research Council - Industrial Research Assistance Program; Ontario's Ministry of Economic Development, Job Creation and Trade; and the TCS;
meet with international buyers with interest in Canadian cleantech solutions.
One-on-one meetings (business-to-government and business-to-business):

Meetings with government partners will be booked in 20-minute intervals and must be requested before October 11. You will receive a meeting schedule/confirmation and any updates by October 18.

Meetings with the buyers will only be confirmed with those companies that offer technologies or solutions that meet the requirements of these international buyers.
About Canal de Isabel II (Madrid, Spain)

Canal de Isabel II:  A public company that manages the whole water cycle in the Madrid Region.  In 2018, 479 hm3 of water was diverted for consumption, reaching 6,29 million people. Canal de Isabel II manages 13 reservoir and 78 deep wells, 14 potable water treatment plants, 324 water tanks, and more than 17,000 km of pipes. It also manages the sanitary system with more than 14,000 km sewerage network, 63 storm tanks, 157 Waste Water Treatment Plants, 32 Reuse water plants and a near 600 km reclaimed water network.

Read more about the Canal de Isabel II by clicking here


Technologies of Interest: Water meter freezing prevention, digitalization solutions, telemetry of water facilities, automation systems, smart water management, asset management, operation and maintenance, sensors and control platform, valorization of WWWTP by-products, and UV disinfection.
About The Valter Group (Slovenia)

The Valter Group:  an interdisciplinary Slovenia based company, specializing in drinking water treatment systems for the municipal sector.

Technologies of Interest: Removing iron and manganese from water & removing ammonia and manganese from drinking water.
Program outline:

8:45 am
Registration and networking
Breakfast - Sponsored by Cleantech Commons

9:15 am - Opening remarks:
Andrew Macklin, Managing Editor, Water Canada
Pieter Bouwer, Regional Trade Commissioner, Clean Technology

9:30 am - Cleantech opportunities in the Global water sector:

Pieter Bouwer, Regional Trade Commissioner, Clean Technology


10:00 am – Success stories from Canadian water cleantech companies:

Panellists TBD
Moderator: Andrew Macklin, Managing Editor, Water Canada


10:45 am - Networking break


11:00 am - Cleantech opportunities and challenges in the Global market:

Panellists - Representatives from Canal de Isabel II (Madrid, Spain) and Valter Group (Slovenia)
Moderator – Pieter Bouwer, Regional Trade Commissioner, Clean Technology


12:00 pm - Lunch - sponsored by Peterborough and the Kawarthas Economic Development


1:00 pm - One-on-one B2B and B2G meetings

Meet with government organizations that can help your company export your clean technology to international markets. Or meet with European buyers in attendance to discuss new opportunities to work together.

Who should attend the workshops?

Cleantech providers, infrastructure service providers and project developers within the cleantech and water infrastructure sectors are welcome.
Registration:

There is no cost to attend, but you will be required to register in advance.
In partnership with: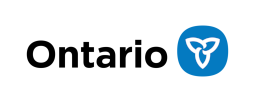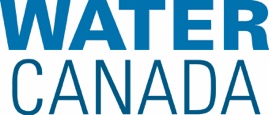 Registration deadline is October 11, 2019.